True Crime: Streets Of L.A  | PC Game | Size: 1.98 GB
L.A
True Crime: Streets of L.A. combines the deepest fighting, shooting and
driving elements ever seen in one game. Take on the role of Nick Kang, a
no-holds-barred undercover operative fighting to bring down the crime
syndicates of L.A. in driving missions, gunfights and martial arts showdowns
across hundreds of square miles of the city. For maximum replayability, an
unpredictable, branching storyline gives you the freedom to complete
missions as you choose – however, you also have to face the consequences of
those choices for better or worse. Successes or failures lead to entirely
different game experiences, unveiling multiple storylines with no repeated
missions.
1. Download
2. Mount Or Burn
3. Install
4. Copy and overwrite the cracked game exe from the crack dir on cd1 to
your install dir.
5. Play
[sociallocker]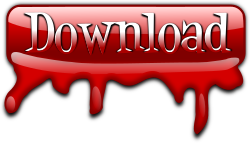 Turbobit
http://turbobit.net/dy4htfoeli40.html
http://turbobit.net/o5p8jt8ya5cp.html
Depositfiles
http://depositfiles.com/files/7q877vte3
http://depositfiles.com/files/dc24ntecm
Uploaded
http://ul.to/4ix2ph1u
http://ul.to/voyu2s0k
LumFile
http://lumfile.com/jewjtzjkajuv/ExcGame.CoM.T.C.S.Of.LA.part1.rar.html
http://lumfile.com/kqq1j19hqzn1/ExcGame.CoM.T.C.S.Of.LA.part2.rar.html
Ufox
http://ufox.com/nwvlsn7gav6w
http://ufox.com/5l3v016yx152
[/sociallocker]