Sonic and All Stars Racing Transformed | RELEASE.DATE : 2013 | Racing | Size: 4.2 GB
nERv
Sonic & All-Stars Racing Transformed (c) SEGA
01/2013: RELEASE.DATE .. PROTECTION: Steam
1: DISC(S) .. GAME.TYPE: Racing, Sports
Release Description:
Sonic the Hedgehog and all the rest of SEGA's great cast of characters hit the road again in this sequel to the hit racing game. Sonic & All-Stars Racing Transformed offers convertible vehicles, brand new characters, and killer All-Stars moves! Following on from the huge success of Sonic & SEGA All-Star's Racing, the characters now have their own unique transforming vehicles designed to take advantage of the varying terrain. The line-up on the Sonic & All-Stars Racing Transformed grid sees SEGA favorites — including Sonic the Hedgehog, Dr Eggman and AiAi — return to battle against newcomers that include Gilius Thunderhead of Golden Axe and Vyse of Skies of Arcadia. And on PC, Sonic & All-Stars Racing Transformed adds three exciting new character from the games Football Manager, Total War: Shogun & Team Fortress 2, each with their own unique transforming vehicle!

Features:
Brand new dynamic environments and tracks: Inspired by SEGA's illustrious gaming history, tracks include Dragon Canyon (of Panzer Dragoon fame) and Super Monkey Ball's Temple Trouble
Fully transforming vehicles: As players race across land, air and sea, their vehicles dynamically transform from cars, to boats, to planes; each vehicle is uniquely customized to complement its character
All-Star moves: Incredibly popular in the first installment of the game, the All-Star moves return with a brand-new mechanic that powers up the more daringly you race
Fair weapon system: An all-new system ensures that weapons can be blocked or evaded once you gain the skills to do so, creating a unique racing experience for each player
Enhanced multiplayer: Play with up to 10 people in online multiplayer mode or four-player split-screen
Multiplayer game modes: Grand Prix and Battle Arenas.
1. Unrar
2. Burn or mount the image
3. Install the game
4. Copy over the cracked content from the /Crack dir on the image to the
<install> dir of the game
5. Play the game
6. Support the software developers. If you like this game, BUY IT!
Note: the online modes obviously won't work, but enjoy a game that for once
has a local multiplayer mode
Do a Check whether the game will work on your PC or not
Check the games requirement by this SITE
[sociallocker]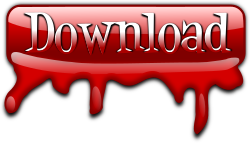 One Link (premium Only)
http://hitfile.net/qchp
Turbobit
http://turbobit.net/1355v04eriii.html
http://turbobit.net/7d8kvmq105lu.html
http://turbobit.net/x3cfus4nza9g.html
http://turbobit.net/6e2m37y14gbf.html
Depositfiles
http://depositfiles.com/files/9sf3or55u
http://depositfiles.com/files/0gynq2qtm
http://depositfiles.com/files/86plx1j8i
http://depositfiles.com/files/0yokbnjq4
Uploaded
http://ul.to/tnx19aa9
http://ul.to/j3vbkxx2
http://ul.to/mx80zko0
http://ul.to/lmpm9ct2
LumFile
http://lumfile.com/fenobllumqiv/saasrt.rld.part1.rar.html
http://lumfile.com/2phalq72tu7q/saasrt.rld.part2.rar.html
http://lumfile.com/y5rjgjaoiyby/saasrt.rld.part3.rar.html
http://lumfile.com/kup5smj9ysny/saasrt.rld.part4.rar.html
Ufox
http://ufox.com/kz1b7j1g7ytq
http://ufox.com/lqdb927g91c3
http://ufox.com/0e72dorubytn
http://ufox.com/2q7wr6fi9ps6
[/sociallocker]