NBA 2K13 All-Star Weekend |  DLC | PS3 | 184 MB
Info
For months now, those who had the foresight to pre-order NBA 2K13 have enjoyed some exclusive content centered around the All-Star game, inaccessible to the overall masses until now.
The 'All-Star Add-On Presented by Sprite' DLC for the Xbox 360 and PS3 will set ballers back 400 MS Points / $5 and includes four unique events: the Foot Locker three-point shootout, BBVA Rising Stars challenge game, Sprite slam dunk contest and the East vs West All-Star game.
In the case of the three-point shootout and slam dunk contest, these events are also compatible with your MyPlayer character � if your creation is talented enough to warrant entry, that is.
2K Sports has announced that NBA 2K13 is due out for Xbox 360, PlayStation 3, PC, Wii, and PSP on October 2, 2012, in North America, and October 5 worldwide. A Wii U version is also in development; it will be released during the "launch window," in time for the holiday season. It's somewhat surprising that NBA 2K13 won't be available for the Vita; perhaps we'll hear about a Vita version of the game at E3.
Fans who pre-order NBA 2K13 will gain access to a launch-day downloadable package containing official NBA All-Star Weekend events set in Houston, where the 2013 NBA All-Star Game will take place: the Foot Locker Three Point Shootout, the BBVA Rising Stars Challenge, and the Sprite Slam Dunk Contest. (Pastapadre notes that until now, EA held exclusive rights to the All-Star Weekend setup, so in NBA 2K, All-Star events have only been playable in "Blacktop" mode.)
We reached out to 2K Sports for comment as to whether the All-Star Weekend DLC will be available to people who don't pre-order NBA 2K13, but had not received a response as of press time.
This fall, NBA 2K13 will have competition for the first time in three years in the form of EA Sports' NBA Live 13. In 2010, EA announced it was rebranding its simulation basketball franchise as NBA Elite, but eventually canceled the game when it became clear that NBA Elite 11 was not fit for release. Last year, the publisher revealed that its new NBA simulation title — which has since been confirmed as an NBA Live game — would not launch until 2012.
[sociallocker]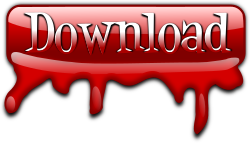 [/sociallocker]