DogFighter With TiNYiSO Crack | Full PC Game | Size: 480 MB
Here we have a small, but fun & addictive  indie action game entitled "DogFighter". This is a fast paced, arcade aerial combat game with arena style gameplay values. Players can compete against up to 7 opponents in 3 multiplayer modes, or go solo in 6 single player game modes, using beefed up biplanes sporting over 20 different offensive and defensive weapons. Install & enjoy.
Description:
Using a state-of-the-art flight model and controls, ensure that players will have unprecedented command of DogFighter's craft. Complete control of the craft, combined with easily executed advanced manoeuvres such as the Barrel Roll, give DogFighter players the tools they need to master the skies. With environments built to both slay and save you, the environments in DogFighter offer the player a more interactive experience than is usual for the genre. Players can enjoy piloting their craft down mining tunnels, through pyramids and active volcanoes, in environments designed to deliver a more varied, more interactive gaming experience. Fly low, fly fast!
Features:
Take to the skies against up to 7 players in classic multiplayer game modes such as Deathmatch, Team Deathmatch and Capture the flag.
Use several advanced server options to enable variations on the normal game modes by including the likes of Insta-Gib, Turbo Mode and Black Death.
"Easy-to-fly" flight model with the controls you need to execute advanced manoeuvres such as Barrel Roll and Immelmann Turn.
Beautifully created environments that are as much a player in the game as the people piloting the craft.
With seven unique craft and over 20 different weapons and defensive measures, DogFighter caters to all game play styles.
System Requirements:
OS: Windows XP (SP2 or more), Windows Vista (SP1 or more), Windows 7
Processor: 2.0Ghz Dual Core
Memory: 1GB System RAM for Win XP, 2 GB for Vista/Windows 7
Graphics: 256MB DirectX® 9.0c compliant supporting Pixel Shader 2.0 or better
DirectX®: 9.0c (latest)
Hard Drive: 600MB or greater
Install : Use DeamonTools To Setup .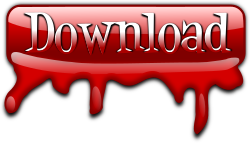 Uploaded
http://ul.to/sldy1pur
Turbobit
http://turbobit.net/iidyks8n6zyp.html
Depositfiles
http://depositfiles.com/files/8h2a9akq0
Lumfile
http://lumfile.com/n9879mj8vbxo/DogFighter.TiNYiSO.rar.html
Extabit
http://extabit.com/file/29g2qvcy59n8d/
Bitshare
http://bitshare.com/files/rhmnbjkg/DogFighter.TiNYiSO.rar.html
Putlocker
http://www.putlocker.com/file/E51907837C2927BA
junocloud
http://junocloud.me/q1h7l6e610ku/DogFighter.TiNYiSO.rar
Brutalsha
http://brutalsha.re/ah0pg6jz6s9i
Ultramegabit
http://ultramegabit.com/file/details/DF1Fui-92WE