Crysis 3 Multiplayer Open Beta  |  ENG 2013 | XBOX360  | 1.47 GB
The big announcement teased by Crytek earlier this week has just been unveiled, in the form of an open multiplayer beta for Crysis 3, which will start on January 29 on the PC, PS3, and Xbox 360.
Crysis 3 is out next month and will feature, just like its predecessor, both a single-player mode and a multiplayer one.
We have already seen plenty of videos with the game, including ones that detailed different story moments, and some footage with the new online modes, like the Hunter one.
Now, Crytek has confirmed, via an official statement, that it's going to hold a special Crysis 3 multiplayer open beta next week, starting with January 29, on the PC, PS3, and Xbox 360 platforms.
The beta will include two different game modes, in the form of the new Hunter one and the Crash Site experience, so check out their descriptions below.
"Hunter Mode: This multiplayer game mode is all about the survival of the fittest. There are two teams, initially comprised of two permanently cloaked "Hunters", and up to fourteen CELL troopers awaiting extraction. Each trooper slain respawns on the Hunter team to prey on their former allies, building to a frenetic climax. If any of the troopers survive the round, the hunters lose. Whichever way you play, Hunter Mode delivers a heart-pounding test of strategy and survival."
"Crash Site Mode: This multiplayer game mode is the ultimate King of the Hill type experience. An Alien dropship deploys a pod at random around the map. Players on each team must remain near the dropped pod in order to capture the zone and accumulate points. Each alien pod holds two shields players can utilize defensively as weapons. In addition, each Crash Site map will have a "Pinger", a CEPH-constructed walking weapon of mass destruction. But be careful, other players can hijack the Pinger while you're inside of it!"
Two maps are also included in the beta, in the form of Museum and Airport, so check out a few brief details about them below.
"Museum: Roam the dark Ruins of Musem in downtown Manhattan and use the verticality to your advantage."
"Airport: Close to the financial district, nature has taken over buildings and planes in this open fields area."
The beta will provide Crytek with valuable data and should allow players to level up their characters up to rank 10 and provide them with customizations for the Nanosuit and their different weapons.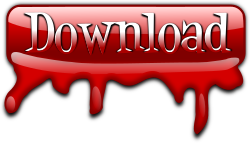 [sociallocker]
Uploaded
http://ul.to/fityf7jp
http://ul.to/667xt3k6
Turbobit
http://turbobit.net/ptmcju4m4jjy.html
http://turbobit.net/nb60o1jo5s8s.html
cloudzer
http://clz.to/18ues4td
http://clz.to/ktc606ci
Queenshare
http://www.queenshare.com/lhjyhpbkxbt3
http://www.queenshare.com/d167deh0f7cv
filegag
http://filegag.com/0atsidjv9mbm
http://filegag.com/0msny562uisv
[/sociallocker]