Command & Conquer Generals Zero Hour | Size : 2.3 GB

It's Zero Hour, and time to unleash the absolute latest in modern weapons technology in a quest to become the world's most powerful General. In Command & Conquer Generals: Zero Hour*, the first expansion pack to Command & Conquer Generals, players will wage a global war for control of the modern world and face the ultimate challenge by squaring off against the world's most elite commanders. Selecting from a variety of new units and an arsenal of new high-tech weaponry, players will use whatever it takes to remove enemy Generals from power.
To emerge victorious, even the most experienced C&C Generals' veteran must discover new tactics and strategies to take full advantage of-and learn to defend against-the world's most lethal weapons. With the addition of new units, structures, and upgrades-plus enhanced controls, Battle Honors, and a variety of new online features-Command & Conquer Generals Zero Hour gives players the firepower they'll need for global domination.
With 15 new missions, players may be tasked to destroy the U.S. fleet in the Mediterranean, root out a splinter cell in Cairo, infiltrate a U.S. intelligence building, or send in special operatives to capture weapons of mass destruction.
How To Install

http://www.youtube.com/watch?v=uwvJu36RKu8

Do a Check whether the Game will work on your PC or not
Check the Games requirement by this SITE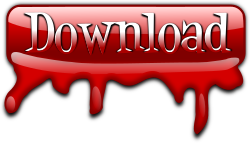 Download Links
http://keepshare.net/I7/Generals.Zero.Hour.part1.rar
http://keepshare.net/s2/Generals.Zero.Hour.part2.rar
http://keepshare.net/s3/Generals.Zero.Hour.part3.rar