Black College Football Xperience | xbox360 | 6.662 GB |
The Doug Williams Edition is a first-of-its-kind game that immerses players in the rich culture, history and pageantry of football game day on Historically Black College and University (HBCU) campuses. The game fuses realistic, bone-jarring football action created using the Unreal 3.0 engine with two unique new rhythm games – the interactive Halftime Show and Drum Line Challenge. In addition, a wealth of historical data has been integrated in the Legacy Museum and dozens of licensed tracks performed by college football's most entertaining marching bands are included in the game's Jukebox.
BCFx – The Doug Williams Edition features teams from 36 HBCU schools – including each campus' beautifully rendered stadium brimming with game day atmosphere – and offers players multiple modes of gridiron action. The Road to the Championship lets gamers pick a school and navigate a grueling schedule on their way to the BCFx Black College Football National Championship while The Classics Mode takes players through a season of legendary HBCU rivalries. In addition, quick play is offered for single and multi-player fun and Practice Mode is where players hone their skills.
Release Date: September 22, 2009
MSRP: 39.99 USD
E for Everyone: Mild Suggestive Themes
Genre: Sports
Publisher: Aspyr
Developer: Nerjyzed Entertainment
[sociallocker]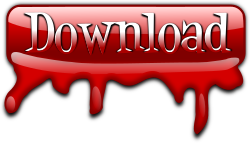 One link
Turbobit
http://turbobit.net/s1lnn3hxg25r.html

1GB links
Uploaded
http://ul.to/b216jchm
http://ul.to/1zomp4v7
http://ul.to/lqsg39ba
http://ul.to/ot4qxin8
http://ul.to/7f6tephn
http://ul.to/tonz3max
http://ul.to/dcoac24o

Bitshare
http://bitshare.com/files/4vmnl0mk/Excgame.com.BlColFoXpx36.part1.rar.html
http://bitshare.com/files/b8366jzy/Excgame.com.BlColFoXpx36.part2.rar.html
http://bitshare.com/files/dfxqrtsr/Excgame.com.BlColFoXpx36.part3.rar.html
http://bitshare.com/files/bcufh3kt/Excgame.com.BlColFoXpx36.part4.rar.html
http://bitshare.com/files/a3powon5/Excgame.com.BlColFoXpx36.part5.rar.html
http://bitshare.com/files/zz8b5fqr/Excgame.com.BlColFoXpx36.part6.rar.html
http://bitshare.com/files/9kf8asit/Excgame.com.BlColFoXpx36.part7.rar.htm

Lumfile
http://lumfile.com/wif3zavs9xh1/Excgame.com.BlColFoXpx36.part1.rar.html
http://lumfile.com/kww1un6pxvdo/Excgame.com.BlColFoXpx36.part2.rar.html
http://lumfile.com/rcwb93khw8yo/Excgame.com.BlColFoXpx36.part3.rar.html
http://lumfile.com/37idlsqvoh68/Excgame.com.BlColFoXpx36.part4.rar.html
http://lumfile.com/c2tqr1wlmux5/Excgame.com.BlColFoXpx36.part5.rar.html
http://lumfile.com/elgmk9sd1q9v/Excgame.com.BlColFoXpx36.part6.rar.html
http://lumfile.com/gti2f4ix8tpi/Excgame.com.BlColFoXpx36.part7.rar.html

Depositfiles
http://depositfiles.com/files/ah8ebyeal
http://depositfiles.com/files/ffeewav6m
http://depositfiles.com/files/xfrutfjhm
http://depositfiles.com/files/dszwecyq7
http://depositfiles.com/files/b45v27hp6
http://depositfiles.com/files/ud7vragpq
http://depositfiles.com/files/vk8i3cirw

Turbobit
http://turbobit.net/gtu97v7ybma6.html
http://turbobit.net/n57tio1nl2a9.html
http://turbobit.net/jm3dc8sh261r.html
http://turbobit.net/26a6fogitd8y.html
http://turbobit.net/cy4lu8e33142.html
http://turbobit.net/ugnwyjdll6k3.html
http://turbobit.net/3mhvu3ihxc82.html

filezy
http://filezy.net/1rv0wsv9dmqe/Excgame.com.BlColFoXpx36.part1.rar.html
http://filezy.net/q0q3s8c0l8jx/Excgame.com.BlColFoXpx36.part2.rar.html
http://filezy.net/f69a07ejd8lz/Excgame.com.BlColFoXpx36.part3.rar.html
http://filezy.net/q7udhrj3yy3x/Excgame.com.BlColFoXpx36.part4.rar.html
http://filezy.net/pzxwztjy0tif/Excgame.com.BlColFoXpx36.part5.rar.html
http://filezy.net/vgh5rsspq7zu/Excgame.com.BlColFoXpx36.part6.rar.html
http://filezy.net/mdl53rpoj8t8/Excgame.com.BlColFoXpx36.part7.rar.html

junocloud
http://junocloud.me/pw395d9ldekk/Excgame.com.BlColFoXpx36.part1.rar
http://junocloud.me/sqh62ljebyva/Excgame.com.BlColFoXpx36.part2.rar
http://junocloud.me/qe6vs1d5k7lj/Excgame.com.BlColFoXpx36.part3.rar
http://junocloud.me/bvft9rr1qzkl/Excgame.com.BlColFoXpx36.part4.rar
http://junocloud.me/yfq0xopl8fg0/Excgame.com.BlColFoXpx36.part5.rar
http://junocloud.me/z4b8jqa5kbtl/Excgame.com.BlColFoXpx36.part6.rar
http://junocloud.me/sispdc933zek/Excgame.com.BlColFoXpx36.part7.rar
[/sociallocker]