Aliens Colonial Marines | EUR PS3 | 6.63 GB
Scene group COMPLEX just pre'd a region free release to the much awaited sci-fi/horror fps game "Aliens: Colonial Marines". This new title has been developed by Gearbox Software and has a co-op mode.. can't get any better than that. Enjoy.
Description: Bringing you a true sequel to James Cameron's classic Aliens, get tooled up with classic Marine weapons including pulse rifles, motion trackers and flamethrowers.
Buckle up, soldier! Welcome to Aliens: Colonial Marines. Created by Gearbox, the critically acclaimed and fan-favorite developers of Borderlands and Brothers In Arms, this first-person shooter is steeped in the eerie, claustrophobic and terrifying atmosphere that made the Aliens films successful worldwide. You and your friends will become the most badass military outfit in the galaxy – the US Colonial Marines. It's down to you to not just survive but wipe out theXeno infestation.
Features:
Enlist in the Marine Corps: Bringing you a true sequel to James Cameron's classic Aliens, get tooled up with classic Marine weapons including pulse rifles, motion trackers and flamethrowers.
The most authentic Aliens experience ever: Using authentic environments inspired by the film series including Hadley's Hope, the Sulaco and LV-426, you will be immersed in an eerie, atmospheric world where any moment could bring your death.
Drop-in / Drop-out co-operative gameplay: The masters of co-op bring their expertise to the Aliens universe. Xenos getting too tough? Call up your buddies so they can drop in with extra firepower. The whole campaign can be played with a squad of up to four players, dropping in and out as necessary through self-contained missions within an over-arching narrative. Additional multiplayer modes complete the Aliens video game experience.
Loadouts and upgrades: Create your perfect killing machine. An extensive upgrade system allows players to customize their characters to play the way they want. Earn experience to get perks, new weapons and new looks for your squad.
A Variety of Aliens to Face – Battle against the full class of aliens seen in the first three movies — together known as xenomorphs — including the Facehugger, Chestburster, and Drone alien from Alien, the Warrior and the Queen aliens from Aliens, as well as the Runner alien from Alien 3. The game also features an all-new heavily-armored alien variety, known as "The Crusher."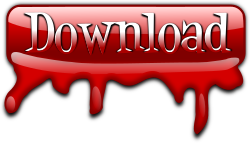 [sociallocker]
 Uploaded
http://ul.to/tqwa02fu
http://ul.to/aip4awrl
http://ul.to/2bkths1n
http://ul.to/w54eu3kh
http://ul.to/eovpsxrp
http://ul.to/pyes358j
Turbobit
http://turbobit.net/urlc2lfgwnen.html
http://turbobit.net/hbdi7m049l0v.html
http://turbobit.net/wbdj75v6lpwg.html
http://turbobit.net/mthofrie5py7.html
http://turbobit.net/kfup9uzp76jb.html
http://turbobit.net/gprh3pzkdl30.html
 
Lumfile
http://lumfile.com/j5wnssyef7g6/Excgame.com.Ali.Col.Mar.part1.rar.html
http://lumfile.com/7jbr4v77uj4r/Excgame.com.Ali.Col.Mar.part2.rar.html
http://lumfile.com/9bjviw47m0fk/Excgame.com.Ali.Col.Mar.part3.rar.html
http://lumfile.com/8he7f8ouapyc/Excgame.com.Ali.Col.Mar.part4.rar.html
http://lumfile.com/ryamkoqpia5v/Excgame.com.Ali.Col.Mar.part5.rar.html
http://lumfile.com/er2useszs2ij/Excgame.com.Ali.Col.Mar.part6.rar.html
cloudzer
http://clz.to/rnhwyw4x
http://clz.to/jfbafu9y
http://clz.to/hgdnkayu
http://clz.to/qsd0oaa7
http://clz.to/55gmmetp
http://clz.to/6ms93r2o
filevice
http://filevice.com/zgsajmc90iu6
http://filevice.com/xyjz3smcx8ts
http://filevice.com/2uli7mc3h3rp
http://filevice.com/ohjv51lmh4hn
http://filevice.com/stlvrv5sxqjt
http://filevice.com/g38guvye3v7b
filegag
http://filegag.com/wut20u9n80k5
http://filegag.com/jf7bygi6cp6g
http://filegag.com/2fbtpje6ocne
http://filegag.com/tmp3gmi5zu7e
http://filegag.com/qg8dg1fbjq9d
http://filegag.com/4mrsogeyg883