Act of War: Direct Action 2005 | Strategy | Size 5.1GB

In the near future, America is in crisis… In the midst of a worldwide energy crisis that has pushed gasoline prices to over $7 per gallon, worldwide economy is in a tailspin. Terrorists have taken advantage of this instability and inflicting heavy losses.
The US Army, with the task of ensuring homeland security, has created a new direct action operations group known as Task Force TALON. Armed with the latest technology and tactics, and lead by the controversial Brigadier General Jason Richter, TFT will perform whatever missions necessary to restore order.
In their way are the terrorists, elaborately financed and backed by a group only known as "the Consortium". Who is the Consortium, and why are they doing what they are doing? And most importantly, can Task Force TALON stop them?
Act of War: Direct Action is a modern real-time strategy game based on the novel and background by Dale Brown, noted techno-thriller author. You will command Task Force TALON in its battles against terrorists across America, from the oil fields of Texas to Streets of San Francisco. From deserts of Middle East to cities like London and Washington D.C., TFT is the most versatile direct action force ever created. But will it be enough to turn the tide?
Resource in this game is money, but unlike other RTS games, money can be generated in many ways. If you are in an oil-rich area, build an oil derrick and protect it, and watch $$$ roll in. Capturing and holding prisoners also generates $$$. What's better, when you try to take back Washington D.C. (or any other city) from the terrorists you get to raid banks and treasury buildings for even more $$$!
Buildings play an important role in AoW, as you can send infantry units into the buildings to hold them against all comers. With a couple anti-tank teams inside a bunch of buildings, and nothing will get through… Unless they decided to spend the time to blast your building(s) into rubble, or send in their own assault teams to clear you out. The environment is fully destructible.
Install notes:
1. Unrar
2. Mount or burn image and then install
3. Apply patch from Patch folder
4. Copy & Paste the crack items to the programs install directory
5. Play and Enjoy
Do a Check whether the Game will work on your PC or not
Check the Games requirement by this SITE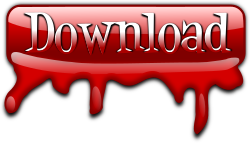 RapidShare

http://rapidshare.com/files/532626215/Act.of.War.Direct.Action.part1.rar

http://rapidshare.com/files/3067430998/Act.of.War.Direct.Action.part2.rar

http://rapidshare.com/files/2324069942/Act.of.War.Direct.Action.part3.rar

http://rapidshare.com/files/3958369733/Act.of.War.Direct.Action.part4.rar

http://rapidshare.com/files/2532068580/Act.of.War.Direct.Action.part5.rar

http://rapidshare.com/files/4290139510/Act.of.War.Direct.Action.part6.rar

http://rapidshare.com/files/4183700106/Age.Of.Mythology.Gold.Edition.rar

Uploaded