Total War ATTILA INTERNAL-RELOADED
Name: Total War ATTILA INTERNAL|

Works on:  PC | Windows (XP, Vista, 7, 8, 10) |

Release Date: 17 Feb, 2015 |

Game Type: Strategy |

Crack: RELOADED |

Size: 22.631 GB|
Developer: Creative Assembly|
Language: English |
Against a darkening background of famine, disease and war, a new power is rising in the great steppes of the East. With a million horsemen at his back, the ultimate warrior king approaches, and his sights are set on Rome…
The next instalment in the multi award-winning PC series that combines turn-based strategy with real-time tactics, Total War: ATTILA casts players back to 395 AD. A time of apocalyptic turmoil at the very dawn of the Dark Ages.
How far will you go to survive? Will you sweep oppression from the world and carve out a barbarian or Eastern kingdom of your own? Or will you brace against the coming storm as the last remnants of the Roman Empire, in the ultimate survival-strategy challenge?
The Scourge of God is coming. Your world will burn.
Apocalyptic destruction mechanics
Wield the ferocious power of fire in battle to set buildings ablaze and terrify defenders, or wipe entire cities and regions from the face of the campaign map with the new raze mechanic.
Legendary start position
Playing as the Western Roman Empire you will begin with vast territories under your control, but weakened by political in-fighting and threatened on all sides by enemies, your dominance will quickly become a struggle to survive.
Overhauled game mechanics
Improved core gameplay and UI through the latest optimised and modified Total War game mechanics, including politics, family tree, civic management and technological progression.
Incredible period detail
With new period-specific technologies, arms and armaments, religion, cultures and social upheaval, Total War: ATTILA delivers an authentic experience of this ominous chapter of our history.
Outstanding visual fidelity
Improvements and optimisations to both campaign and battle visuals create a chilling vision of a looming apocalypse and the ruin of the civilized world. With breath-taking scale, atmosphere and improved graphical performance, witness the end of days and the rise of a legend.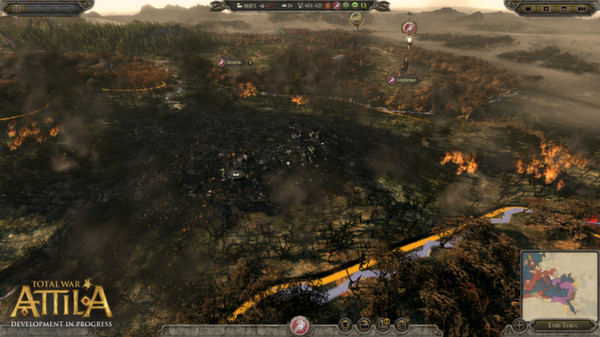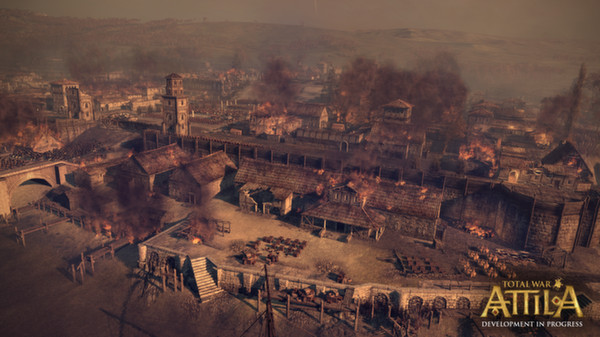 [youtube id="sUha6CRBa4I"]
System Requirements
MINIMUM:
OS: Windows Vista*
Processor: Intel Core 2 Duo 3 GHz
Memory: 3 GB RAM
Graphics: 512 MB NVIDIA GeForce 8800 GT, AMD Radeon HD 2900 XT or Intel HD 4000
DirectX: Version 10
Hard Drive: 35 GB available space
Additional Notes: PC integrated graphics chipsets require 64 bit Windows, e.g. Intel HD series.
RECOMMENDED:
OS: Windows 7*
Processor: 2nd Generation Intel Core i5
Memory: 4 GB RAM
Graphics: 2 GB NVIDIA GeForce GTX 560 Ti or AMD Radeon HD 5870
DirectX: Version 11
Hard Drive: 35 GB available space
Additional Notes: PC integrated graphics chipsets require 64 bit Windows, e.g. Intel HD series.
1. Unrar.
2. Burn or mount the image.
3. Install the game.
4. Copy over the cracked content from the /Crack directory on the image to
your game install directory.
5. Read the included readme.txt file and follow the instrucions.
6. Play the game.
7. Support the software developers. If you like this game, BUY IT!
8. readme.txt =
This crack requires one additional file to work: steam_api_ext.dll. Ask your siteop to get your personal steam_api_ext.dll file.
Regards, TEAM RLD

Total War ATTILA INTERNAL-RELOADED

Both comments and pings are currently closed.