Tales of Monkey Island Collectors Edition-SKIDROW | Full Game | Size: 2.63 GB
Telltale Games has put together a new collectible DVD set with a ton of extras for those that have not yet tried this fantastic gaming series. The collectible DVD comes in two flavors, either standard or Collectors, and they are chock full of commentaries, making of documentaries and more. The Collectors edition comes with a few extra notables including a Gulf of Melange Map, a drink coaster from Club 41 and more.
Description:
While explosively stripping the evil pirate LeChuck of his demonic mojo, Guybrush Threepwood inadvertently infects the entire Caribbean with the arch-fiend's expelled voodoo, which threatens to transform buccaneers into unruly pirate monsters.
Pursued by a notorious cut-throat Pirate Hunter and a creepy French Physician who believes that Guybrush's eerily-infected hand holds the secret of eternal life, Threepwood sails the seven seas in search of La Esponja Grande, a legendary sea sponge with unparalleled voodoo exfoliating abilities. But little does Guybrush know, his quest is part of a larger, more sinister plot, and good and evil are not always as they seem.
Who can Guybrush trust? Where can he turn? Everything you think you know will be challenged as Tales of Monkey Island builds to its unexpected finale!
Tales of Monkey Island – Full Five-Game Season
Highlight Reel with Team Commentary – Funny and insightful, the Tales development crew gets together for some monkey talk about Monkey Island
I Wonder What Happens – This collection features all episodes of the popular fan-generated "I Wonder What Happens," created by Majus Fietzek and friends
Tales of Monkey Island Trailers – All both of them! Together again for the first time.
Concept Art Gallery – View the art that inspired the design of the game.
Wallpapers – Suitable for all computers
Install Notes:
1. Unpack release
2. Mount image or burn it
3. Install
4. Copy the content from the SKIDROW folder on the DVD to your
installation directory and overwrite
5. Play the game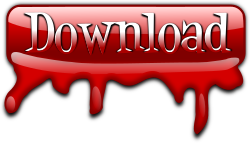 Uploaded
http://ul.to/ethh3ynu
http://ul.to/rmrklzoh
http://ul.to/4b2dmmaw
Turbobit
http://turbobit.net/rv9ybb0n1uvy.html
http://turbobit.net/55lzsz043dfu.html
http://turbobit.net/rhrevhi1c0y9.html
Depositfiles
http://depositfiles.com/files/6uvk6oayq
http://depositfiles.com/files/gzs8vfmze
http://depositfiles.com/files/bzrdtg4v2
Lumfile
http://lumfile.com/jqgsp6gtcpau/Tales.of.Monkey.Island.part1.rar.html
http://lumfile.com/kf4qoh8yhhl4/Tales.of.Monkey.Island.part2.rar.html
http://lumfile.com/0jvzkv4l9wed/Tales.of.Monkey.Island.part3.rar.html
Extabit
http://extabit.com/file/28ckyj3j88gux/
http://extabit.com/file/29g2qvcy6if2l/
http://extabit.com/file/28ckyj3j88k1l/
Bitshare
http://bitshare.com/files/f791foh2/Tales.of.Monkey.Island.part1.rar.html
http://bitshare.com/files/33u5a3y2/Tales.of.Monkey.Island.part2.rar.html
http://bitshare.com/files/dlt7fe9i/Tales.of.Monkey.Island.part3.rar.html
Putlocker
http://www.putlocker.com/file/B0BEDA4205651429
http://www.putlocker.com/file/BBD91A71FF2FDEFD
http://www.putlocker.com/file/A184897CD6E49834
junocloud
http://junocloud.me/5hz7bv00gs71/Tales.of.Monkey.Island.part1.rar
http://junocloud.me/77aplds3r0eu/Tales.of.Monkey.Island.part2.rar
http://junocloud.me/fdqqh4ol41nq/Tales.of.Monkey.Island.part3.rar
Brutalsha
http://brutalsha.re/4c49d2t8jrom
http://brutalsha.re/wfqx41o3d4bx
http://brutalsha.re/j3w7hhbarqvc
Ultramegabit
http://ultramegabit.com/file/details/_CuPG3CKyTw
http://ultramegabit.com/file/details/4vsqgyXucS0
http://ultramegabit.com/file/details/Li_fPxEYm1A