Star Wolves 2 [Full PC]
Star Wolves 2 [Full PC] | Size: 1.77 GB
RELOADED are showing some of there former strength now by releasing a few titles recently and now they bring us a fully cracked version of Star Wolves 2. The developers tout the game as a "3D space RPG with deep strategy and tactical elements" however i expect all you do is go around shooting rival "Wolves" and such, which will appeal to some. The screenshots don't inspire much confidence for the game and because the original was such a disaster i doubt its getting any better in this sequel. As this is a Russian game it has been infected with Starforce but the boys at RELOADED have shown there skill and have removed it for us. Don't expect to much from this game if you download it.
Six years have passed after the events of 2226 A.D. The balance in the galaxy has been restored as transgalactic corporations have been deported to the outskirts of the galaxy and deprived of their power.
The Empire, just as before, continues to fight against the Aliens. As a rule armadas of battleships aren't used in such conflicts. Small maneuverable squadrons that can attack and retreat quickly are better suited for this type of war. This means that the famous Star Wolves team is back in action!
Star Wolves is a 3D space RPG with deep strategy and tactical elements. The game thrusts players into a world of freelance space hunters during a time of war for the all-powerful Empire. Human space pirates, rogue AI computers that rebelled against humanity and Aliens roam space in search of easy prey and planets to conquer.
Features:
Star Wolves 2 is a sequel to the best-selling space strategy with role playing elements.
Huge game world with over 50 star systems and complete freedom to move from one to another
New ships including the Mothership, improved fighters and ships built using alien technologies
New characters and mercenaries to join your team
Non-linear storyline, several ways to finish the game and dynamic missions. It is up to the player to choose where to go and what missions to pick up.
Upgrade your ship with a huge range of parts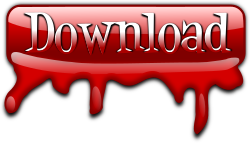 Uploaded
http://ul.to/0hjzgafj
http://ul.to/xaf9itux
Turbobit
http://turbobit.net/e1h25favzsqi.html
http://turbobit.net/yrluzew0i2q1.html
Depositfiles
http://depositfiles.com/files/fifo66o1f
http://depositfiles.com/files/pm93pmlur
Lumfile
http://lumfile.com/l41rkc5zduot/Star.Wolves2.part1.rar.html
http://lumfile.com/cxhr3xe7mi7u/Star.Wolves2.part2.rar.html
Extabit
http://extabit.com/file/29g2qwa4lgz2l/
http://extabit.com/file/28ckyk0pn6xuh/
Bitshare
http://bitshare.com/files/6g2kg64m/Star.Wolves2.part1.rar.html
http://bitshare.com/files/auydyn3u/Star.Wolves2.part2.rar.html
Putlocker
http://www.putlocker.com/file/BBDCAC091E6AB3DD
http://www.putlocker.com/file/619C4A5A514C4444
junocloud
http://junocloud.me/kh0ojgy1xtzy/Star.Wolves2.part1.rar
http://junocloud.me/d6wfic9cf2ci/Star.Wolves2.part2.rar
Ultramegabit
http://ultramegabit.com/file/details/MvI6h1Ufo6A
http://ultramegabit.com/file/details/KsS7XL44kts
Brutalsha
http://brutalsha.re/qyf65xz12w2t
http://brutalsha.re/n48difjby0wo
Star Wolves 2 [Full PC]