SpellForce 2: Dragon Storm RELOADED Crack [Full PC]
 SpellForce 2: Dragon Storm-RELOADED | Size: 1.83 GB
It looks that game scene is finally waking up after the long winter sleep which was filled only by bunch of crappy titles. SpellForce 2: Dragon Storm is an expansion pack for popular RPG SpellForce 2 distributed by JoWood. The game is not that good and complex as Oblivion, but it has a lot to offer as well. Dragon Storm adds many new features as usually – the most important one is a new race of Dragons, which is really strong compared to all others…
The magical portals, the only links between the shattered islands of the world, are loosing their powers, threatening to collapse completely. As more and more islands are cut off, those low on natural resources face the fate of drought and famine for their inhabitants. Streams of refugees are on their way to the lush and prosperous islands with armies following in their wake as anarchy spreads and the Realms are endangered. As a soldier of the Shaikan you are forced to partake in the fight between nations that try to escape into fertile lands in panic. So far only a few portals have broken down completely but the rising threat is spreading fear amongst the people and the lands are in turmoil…
While desperately searching for the reasons behind the collapsing of the portals' magic, you stumble upon traces of the missing Soulbearer (The Avatar from SpellForce 2). But that is just the first of your discoveries! On your dangerous journey through long forgotten continents you will explore the crumbling ruins of an ancient culture that once seemed to carry incredible power: The Shapers. Shrouded in legend, it was them who once brought all magic to the world and uncovered the secrets of the Allfire. Two of them survived the civil war, which had brought an end to their dominion, in an eternal ageless slumber of supposedly lost magic – but now one of them has awakened! His power and greed threaten Eo like no other enemy before…. Those who could face the power of the Shapers have long been extinct or banished… but there's hints of the greatest of creatures on the face Eo surviving in self imposed exile, and thus hope for powerful allies: the Dragons!
Game features:
New single-player campaign with spectacular new landscapes, continuing the legendary SpellForce 2 storyline
The story continues and the fate of the Soulbearer will be revealed as old acquaintances from SF2 can be met again: The Soulbearer (SF2 Avatar), Shae, Mordecay, Jandrim Windhammer, Idara, Ylia, Laudinia, Sephis, Lya, Skjadir, Cardogan, Mordecay, Karan, Galius, Yared, Redmund, König Ulf, Halicos, Undergand, Askan, Alastar, Irion, Alyre, Falida, Nightsong and of course Flink McWinter.
More RPG-experience through special hero-quests: the companions of your Avatar open quests that will provide them with additional abilities.
A consistent world: players will also visit familiar cities from SF2, where massive changes are taking place – never before has an RTS been so capable of telling a continuous story!
A completely new Shaikan faction, consisting of Shaikan, Dragonkin and Blades with their powerful Dragon Titan!
Enhanced skill tree with the new Shaikan Skill section.
Units of the Shaikan can choose between several upgrades allowing you to adapt them to your tactics.
New spells and items to summon loyal pet companions for your Avatar!
Face your opponents in stunning new maps for Player vs. Player battles (2+1) including the special "King of the Hill" mode that pits parties of heroes against each other.
New Free game maps (3+1) and the ultimate challenge: The Arena Quest that takes you across dozens of maps to create the ultimate weapon and face the most powerful of foes in the Arena.
New enemies and special items for the free game mode.
Hundreds of new items and new set items that combine to grant special powers to the player.
Crafting allows the player to create and enhance his own special items!
System requirements:
Intel Pentium 4 1.6 GHz or AMD Sempron 2800+ or higher
Windows 2000 / XP
5 GB of free space
512 MB RAM
Graphic card with 128 MB RAM and latest drivers
Spellforce 2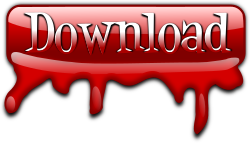 Uploaded
http://ul.to/cx24fvco
http://ul.to/b8le0ouj
Turbobit
http://turbobit.net/aof1x9cto067.html
http://turbobit.net/v50ad200n5j3.html
Depositfiles
http://depositfiles.com/files/3axsabtue
http://depositfiles.com/files/vbta3bv9f
Lumfile
http://lumfile.com/0ajl2umq7vi1/SpellForce2.Dragon.Storm.PC.part1.rar.html
http://lumfile.com/rml0941qxm9y/SpellForce2.Dragon.Storm.PC.part2.rar.html
Extabit
http://extabit.com/file/29g2qw99i3g8t/
http://extabit.com/file/28ckyjzujtetl/
Bitshare
http://bitshare.com/files/cx5clecc/SpellForce2.Dragon.Storm.PC.part1.rar.html
http://bitshare.com/files/i4na2k03/SpellForce2.Dragon.Storm.PC.part2.rar.html
Putlocker
http://www.putlocker.com/file/4B66D76A448D8923
http://www.putlocker.com/file/D70CBF15E448FC74
junocloud
http://junocloud.me/b2k54lpxslz3/SpellForce2.Dragon.Storm.PC.part1.rar
http://junocloud.me/6gag8fh1x1wo/SpellForce2.Dragon.Storm.PC.part2.rar
Ultramegabit
http://ultramegabit.com/file/details/AYhexETASow
http://ultramegabit.com/file/details/D-B77gTPydU
Brutalsha
http://brutalsha.re/2i9f4w6584ou
http://brutalsha.re/md2r7p8cqrkl
SpellForce 2: Dragon Storm RELOADED Crack [Full PC]