Pahelika Revelations HD-ALiAS
Name: Pahelika Revelations HD|

Works on:  PC | Windows (XP, Vista, 7, 8) |

Release Date: 7/05/2015|
Game Type: Adventure, Casual, Indie, Strategy|
Crack: ALiAS|

Size: 232 MB|
Game Modes : single-player |
Language: EN/DE/IT/ES/PL/RU/CZ|
Pahelika: Revelations is a first person fantasy adventure, with exploration and puzzle solving being the main focus of the game.Sudesh Budkoti, the titular protagonist of the series, has been having strange nightmares. Troubled, he set out to find the source of his problems. In doing so, he begins the greatest adventure of his life…
Sudesh Budkoti, the titular protagonist of the series, has been having strange nightmares. Troubled, he set out to find the source of his problems. In doing so, he begins the greatest adventure of his life…
As Sudesh Budkoti, you will walk the crumbling, evil halls of the dark wizard academy looking for the spell that will open the dimensional storage, chance upon the old set of pictures and try to work out the story hidden within, figure out how to bypass the locked steel door of the inventor's home, sneak into the abandoned library and get a nasty surprise…
Pahelika: Revelations is chock-a-block with puzzles both new and old, familiar and unfamiliar, simple and diabolical. You will find yourself casting spells, figuring out combination of locks, arguing with people, reading between the lines, adjusting machine valves, fixing electronics, solving light and mirror puzzles, answering philosophical questions and more.
The music is awesome, and is instrumental in making the game immersive. We absolutely recommend using a Headphone while playing Pahelika: Revelations. Dim the lights in your home a little bit (to help maintain the sense of mystery), put a headphone on your ears, and enjoy.
Story
Fresh from his success in obtaining the magic book Pahelika, Sudesh Budkoti thought he was about to get some well earned rest. He thought wrong. Not only was he not about to get any rest, he would be called upon to save the world from an ancient evil he himself had unknowingly unleashed… Explore beautifully designed locations, converse with people to obtain clues, brew magic potions, inscribe scrolls, cast magic, and solve creative puzzles in this immersive game that will entertain you for hours.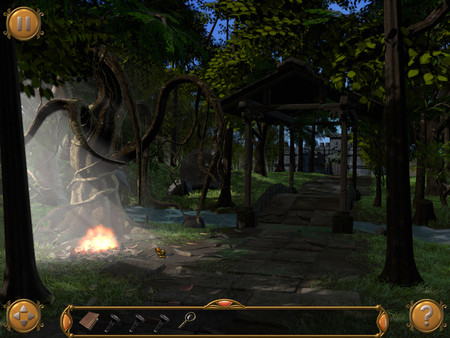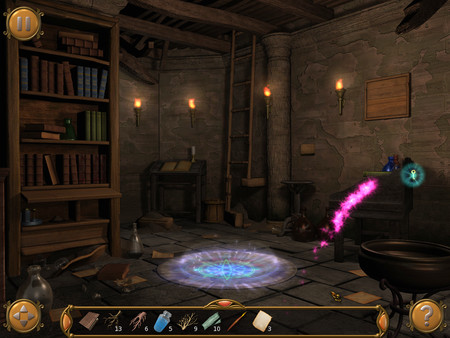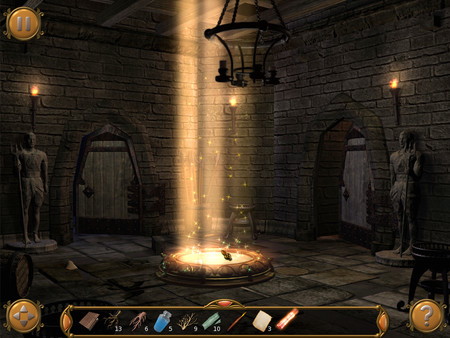 [youtube id="rGDLhaEKCPk"]
System Requirements
Minimum:
OS: Windows XP
Processor: 1.6 Ghz
Memory: 1 GB RAM
Graphics: 512 MB VRAM
DirectX: Version 9.0
Hard Drive: 512 MB available space
Sound Card: Any
Recommended:
OS: Windows 7
Processor: 2 Ghz
Memory: 2 GB RAM
Graphics: 1GB VRAM
DirectX: Version 9.0
Hard Drive: 1 GB available space
Sound Card: Any
1. Unzip & Unrar
2. Run Setup.exe
3. Play
4. Have Fun!!!
Pahelika Revelations HD-ALiAS